"Wherever you turn, you can find someone who needs you. Even if it is a little thing, do something for which there is no pay but the privilege of doing it. Remember, you don't live in the world all of your own." ~ Albert Schweitzer
---
Elite Smiles Chastain is dedicated to our community. We sponsor numerous programs, schools, and outreach programs. We are committed to making our world a better place through donating our time to local parks, organizations, and donating our services at the Ben Massel Dental Clinic. We are here to not only Build a Better Smile, but to also Build a Better Community.
---
Donating Candy from HALLOWEEN CANDY BUY BACK Program!
We will take your treats!! After you enjoy a great night Trick or Treating, bring your candy in to our office to earn Patient Reward Hub Points! Every pound of candy earns 5 Hub points!! We will donate all the candy to the Ronald McDonald house.
Candy Buy Back 11/1/21 - 11/11/21
___________________________________________
Adopt A Family back for the Holidays!
Again this year, we have adopted 2 families in need.
Our first family is a single Mom working hard earning a degree in nursing while raising her son.
Our second family is a recent widow with significant medical complications transitioning out of a shelter with 2 children.
We have a Wish List in our office. All gifts must be returned by December 6th. All types of items are needed from toiletries to gift cards. Below is a sample of items needed. ​
ITEMS NEEDED:
TOILET PAPER, VACUUM CLEANER, POTS & PANS, COMFORTER SETS-TWIN & KING, WOMENS SHIRTS, SWEATERS, COATS, PANTS, BOOTS, GAS CARDS, PERFUME/LOTION, TOASTER OVEN, KIDS SHOES, RAINBOOTS, SOCKS, UNDIES, SHIRTS, PANTS, JACKETS, EDUCATIONAL TOYS/BOOKS/ART SUPPLIES, TWIN MATTRESS/BED, PURSE, EARRINGS, GIFT CARDS.
Buckhead Baseball Opening Day!
Elite Smiles is a Platinum Sponsor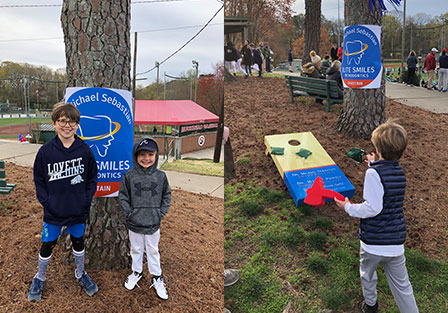 ---
Elite Smiles Chastain Adopts A Family This Holiday Season- 2020
This past holiday season- our office and patients adopted 2 families. The response was overwhelming! Patients brought in wrapped gifts for families in need brightening their holiday season! Thanks so much again for everyone's generosity!!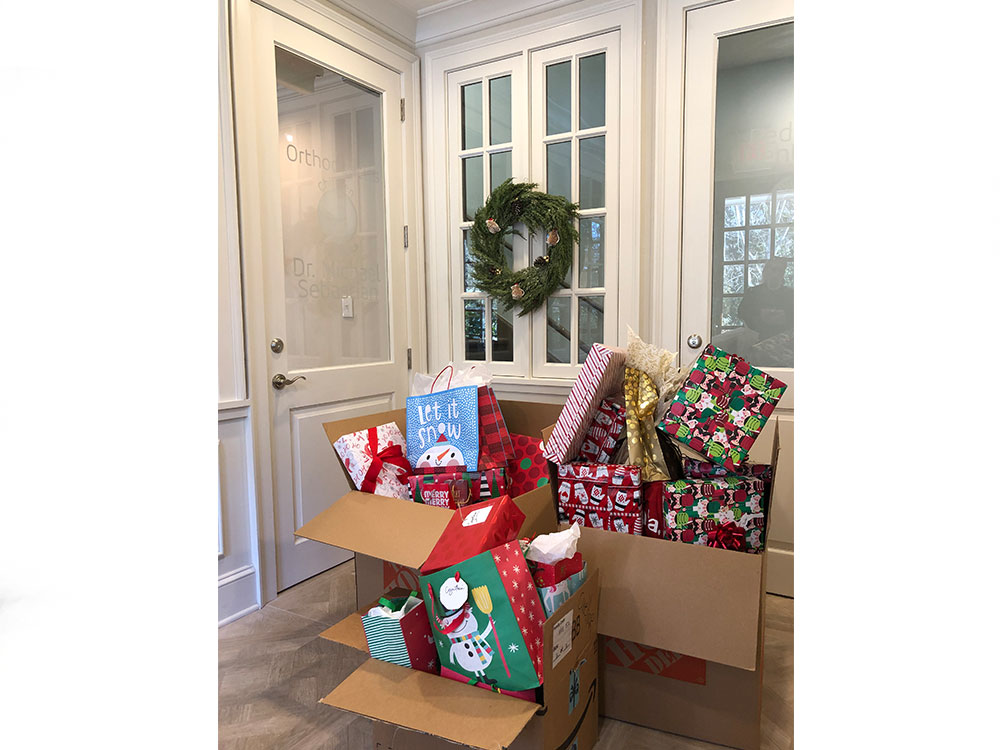 ---
Dr. Michael Sebastian Speaking on Airway Issues at Hinman 2018
Dr. Sebastian will be speaking on airways in developing children and what every dental professional should know at Hinman in March.
The Thomas P. Hinman Dental Meeting is an annual event where dental professionals of all types get together for continuing education in the latest dental techniques. It is known for its educational programs and an impressive roster of speakers, of which Dr. Sebastian is apart of. Find out more about Dr. Sebastians speaking agenda and the Hinman Dental Meeting here!
---