"Wherever you turn, you can find someone who needs you. Even if it is a little thing, do something for which there is no pay but the privilege of doing it. Remember, you don't live in the world all of your own." ~ Albert Schweitzer
---
Elite Smiles Chastain is dedicated to our community. We sponsor numerous programs, schools, and outreach programs. We are committed to making our world a better place through donating our time to local parks, organizations, and donating our services at the Ben Massel Dental Clinic. We are here to not only Build a Better Smile, but to also Build a Better Community.
---
Buckhead Baseball Opening Day!
Elite Smiles is a Platinum Sponsor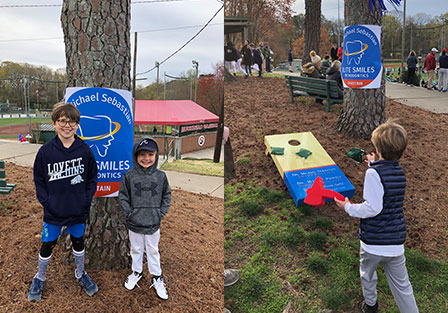 ---
Elite Smiles "Chills For Charity" Halloween Party!
Elite Smiles has a Halloween Party, "Chills For Charity"!! With food, games, face painting and a kid-friendly Halloween House. All charitable donations are awarded to Northside Athletes Foundation.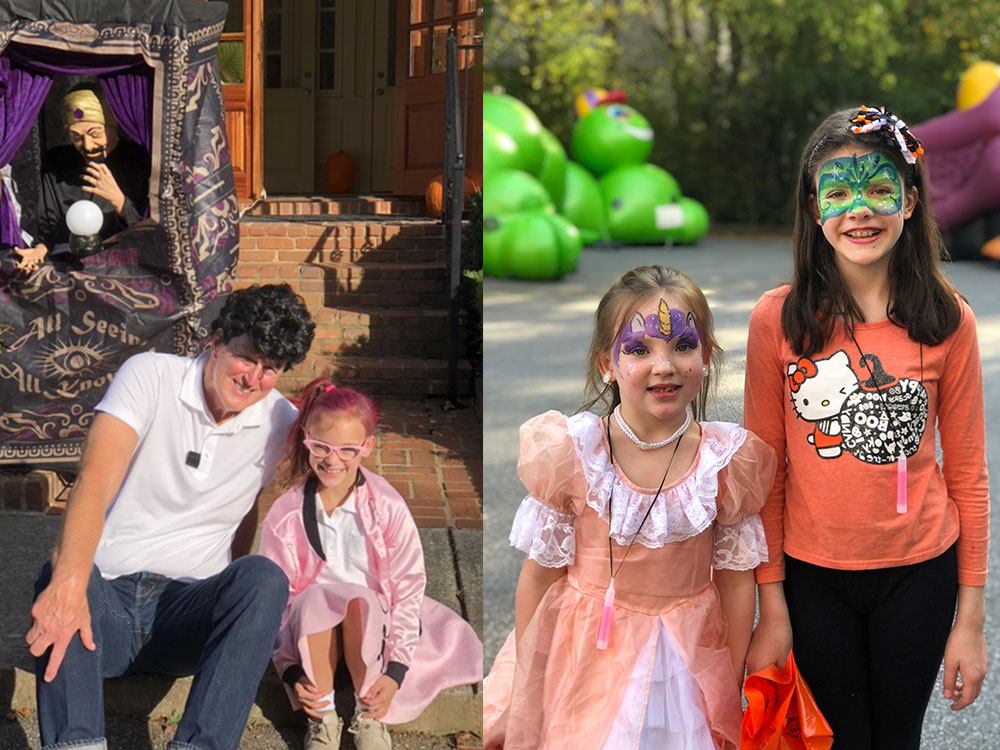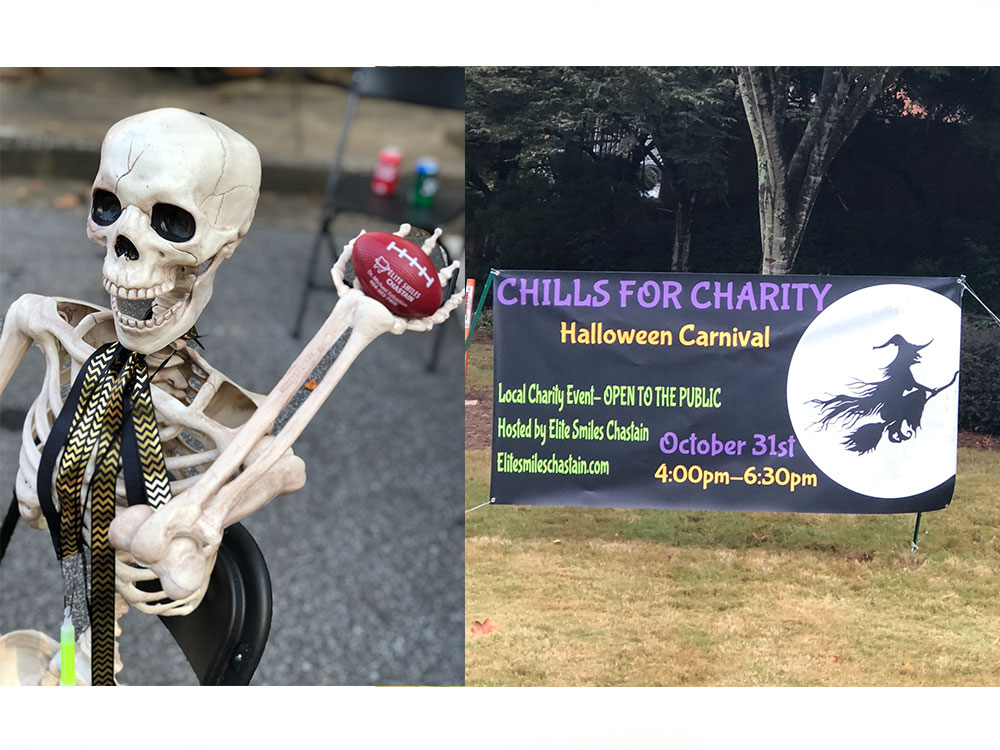 ---
Elite Smiles Chastain Adopts A Family This Holiday Season
This past holiday season- our office and patients adopted 2 families. The response was overwhelming! Patients brought in wrapped gifts for families in need brightening their holiday season! Thanks so much again for everyone's generosity!!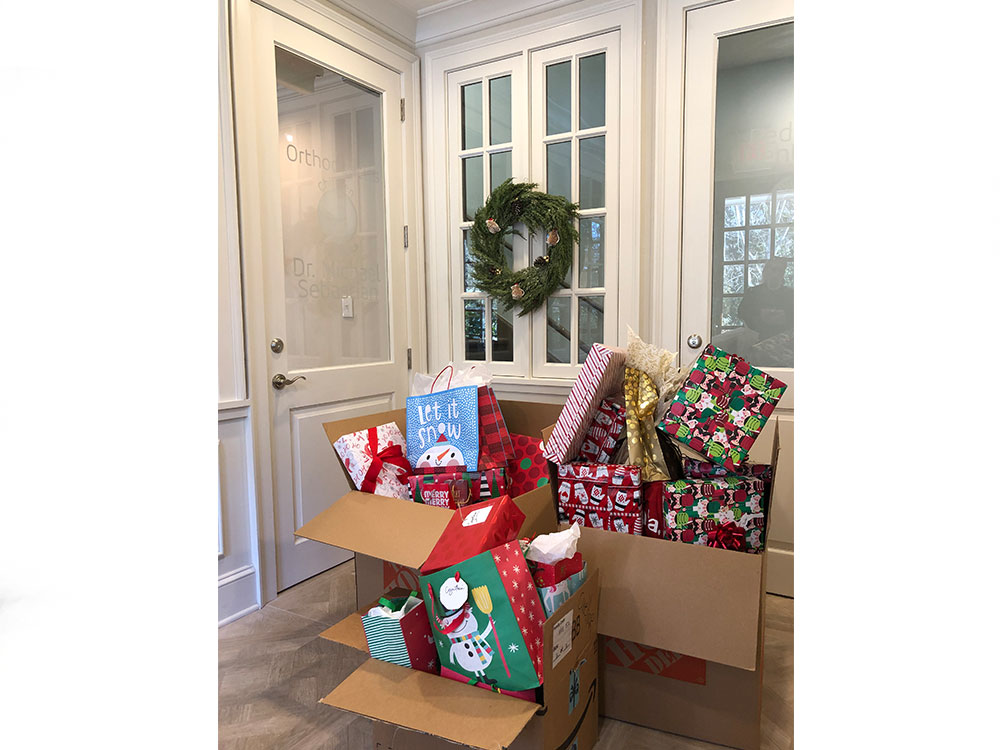 ---
Donating Candy From Our Buy Back Program!
After Halloween this year, Elite Smiles Chastain donated all of our candy that we received from our patients to the Ronald McDonald House of Atlanta!
---
Dr. Michael Sebastian Speaking on Airway Issues at Hinman 2018
Dr. Sebastian will be speaking on airways in developing children and what every dental professional should know at Hinman in March.
The Thomas P. Hinman Dental Meeting is an annual event where dental professionals of all types get together for continuing education in the latest dental techniques. It is known for its educational programs and an impressive roster of speakers, of which Dr. Sebastian is apart of. Find out more about Dr. Sebastians speaking agenda and the Hinman Dental Meeting here!
---
Volunteering At MedShare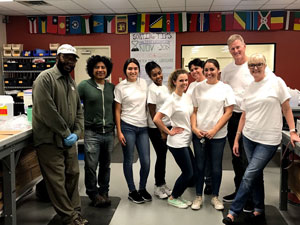 MedShare is a national nonprofit organization that takes surplus medical supplies that are donated from hospitals and other medical practices around the United States and sends them throughout the world to developing countries to help expand their medical networks.
A few of our team members, along with Dr. Sebastian went to volunteer at MedShare, adding donated supplies to shipments destined to countries who desperately need medical supplies. If you'd like to learn more about MedShare and everything they do, feel free to visit their site here!
---
Elite Smiles Chastain At The Sarah Smith Fall Festival